Top Ten Tuesday #40: Lovely Gay Books To-Read Quickly!
Top Ten Tuesday is an original feature/weekly meme created at The Broke and the Bookish blog. This week's theme is anything romance, so I picked a topic I've been meaning to do for a long time: Lovely Gay Books To-Read Quickly! As readers of my blog have figured out by now, contemporary fiction is not my favorite genre. I do read it once in a while and have very much enjoyed many of them (A Study in Charlotte, all the John Green Books, Fangirl, etc.), but I find that too many typical LGBT romances (not that there really are that many "typical" LGBT books yet) are set in modern day, and are all about coming out. I prefer to read my favorite fantasy and historical fiction genres with all sorts of characters, romances, etc. — without those characters feeling or acting "different" from any others! Below is a list of my favorite fantasy LGBT novels that aren't all about being gay. Granted, in some of them the gay character is a minor one, but I've marked all books with major LGBT plots and characters with an asterisk (*).
1. Harry Potter & Vampires: Carry On by Rainbow Rowell*
2. Typical Royal Engagement Turned on its Head: Of Fire and Stars by Audrey Coulthurst*
3. Dragons & Love Triangles: Shadow Scale by Rachel Hartman
4. Beauty Contestants of All Kinds: Beauty Queens by Libba Bray (not fantasy, but futuristic in an alternative reality)
5. Cinderella & the Huntress: Ash by Malinda Lo*
6. Elemental Powers… or Not?: The Impostor Queen by Sarah Fine*
7. Alternate Realities: Otherbound by Corinne Duyvis*
8. Dragons & Chinese Folklore: Eon by Alison Goodman*
9. Prep School Boys: Blue Lily, Lily Blue by Maggie Stiefvater
10. Vlad the Impaler: And I Darken by Kiersten White*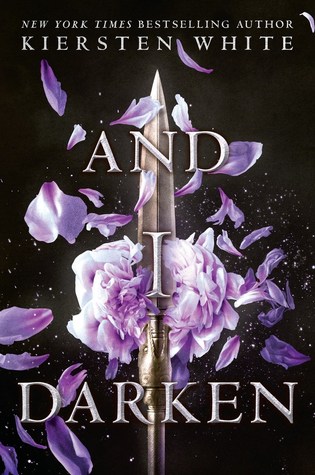 BONUS: (On My To Read List):
1. Futuristic Brazil: The Summer Prince by Alaya Dawn Johnson
2. Bisexual Macbeth: As I Descended by Robin Talley*
Have you read any of these books? What do you think? Do you like LGBT romances (or characters without romance) in contemporary or fantasy (or other) books better?