Top Ten Tuesday #35: Top New-To-Me Authors I Read in 2016
Top Ten Tuesday is an original feature/weekly meme created at The Broke and the Bookish blog. This week's theme is Top New-To-Me Authors I Read in 2016. If the author has an asterisk (*) next to their name, that indicates not only are they a new author to me, but they're also a debut author this year!
1.) Sherry Thomas, author of The Burning Sky
2.) Alexander McCall Smith, author of Portuguese Irregular Verbs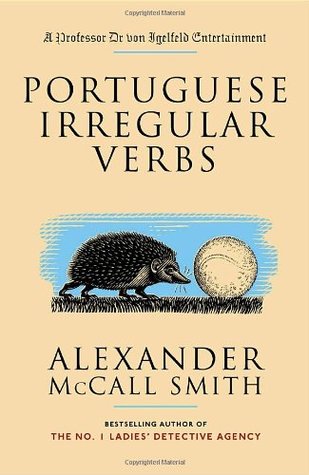 3.) Audrey Coulthurst*, author of Of Fire and Stars
4.) Janet B. Taylor*, author of Into the Dim
5.) Alexandra Bracken, author of Passenger
6.) Daniel O'Malley, author of The Rook
7.) Dodie Smith, author of I Capture the Castle
8.) Ann Jacobus, author of Romancing the Dark in the City of Light
9.) Rachel Caine, author of Ink and Bone
10.) Melinda Salisbury, author of The Sin Eater's Daughter
Have you read any on this list?