Top Ten Tuesday #32: Favorite Recommended Books
Top Ten Tuesday is an original feature/weekly meme created at The Broke and the Bookish blog. This week's theme is Books You Read Because of a Recommendation, which gives me a fantastic opportunity to tell some book experience stories! Some amazing people in my life have recommended some truly life-changing books to me, that mean so much more because of the people and way they recommended their books to me. The list:
1.) The Thirteenth Tale by Diane Setterfield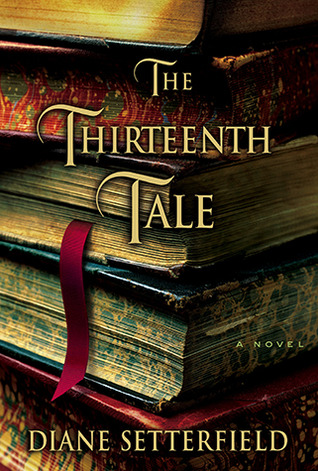 The Story: One of my former very close friends recommended this book to me. I can't remember exactly how she gave it to me, but I ended up with a tiny sticky note with "Book you would love: The Thirteenth Tale by Diane Setterfield" written on it hanging above my desk for at least six months. Eventually I found myself in an adorable used bookstore in Scotland, where I found a copy and bought it (mostly because it was such a cute store I had to buy something). I read it, loved it, and have since won the Vermont State Forensics Tournament by reading a passage from this book. So truly life-changing. Thanks Anna!
2.) Romancing the Dark in the City of Light by Ann Jacobus
The Story: One day, I was sitting in my high school library (not an unusual event), and my favorite librarian walked up to me and handed me this book. He'd been to a book talk, and got me a copy–signed with my name on it! It's completely not my type of book, which he knew, but I gave it a try and completely loved it! Now I'd go ahead and recommend it to future readers: anyone who liked Anna and the French Kiss and need another romance story in Paris need to give this book a shot!
3.) Unusual Uses for Olive Oil by Alexander McCall Smith
The Story: This past summer I traveled on a National Geographic Lindblad cruise ship around Europe (my father works for them, and I got to come along!). They had a small library, which I was allowed to be in charge of, completely re-organize, and set out book recommendations for fellow passengers. While alphabetizing the small fiction book section one day I discovered a thin, dark green volume with the strangest title I'd ever seen: Unusual Uses for Olive Oil. So I took it to my cabin and read it! Certainly an unusual book, but very funny and quite a unique find! My favorite part: the two whole pages in which the main character muses on whether someone falling out a window still counts as a "defenestration" (I say no).
4.) Harry Potter and the Cursed Child by J.K. Rowling
The Story: On the same ship, an extremely friendly passenger lent me their copy of Harry Potter and the Cursed Child they had just finished. They weren't the one who recommended the book to me, but they made it possible for me to read it six whole weeks before I got home to read the copy my sister bought.
5.) Dark Money: The Hidden History of the Billionaires Behind the Rise of the Radical Right by Jane Mayer
The Story: A friendly boy on my school bus who I liked to talk about politics with recommended this book to me. I listened to it while traveling on my own in Amsterdam at the beginning of the summer, then tried to forget everything I'd learned so I wouldn't become completely depressed.
6.) The Apothecary by Maile Maloy
The Story: My darling sister Kate made me read this book. And I'm so glad I did! Thanks Kate!
7.) Under the Banner of Heaven: A Story of Violent Faith by Jon Krakauer
The Story: My AP American Government teacher recommended this book in class one day. She's such an amazing, inspiring teacher, I went and got the audiobook that very day! It did not disappoint.
8.) One Writer's Beginnings by Eudora Welty
The Story: One of my other favorite teachers recommended this book to me. Or rather, he pulled me aside after class, and handed this book to me without explanation. I had no idea what he expected from me, so I just went home and read it in a few days, and then gave it back. I asked him if he wanted me to write a paper or talk to him about the book, and he said no, he just wanted me to read the book so I wouldn't get rusty. I'm still not entirely sure what he meant by that, but I've since bought and cherished this book.
9.) Poison Study by Maria V. Snyder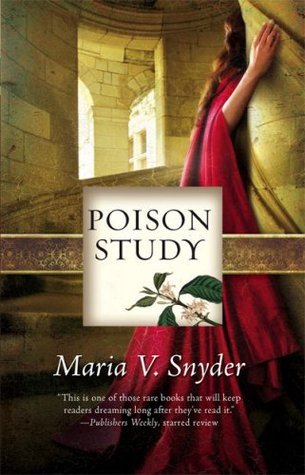 The Story: A good friend I made in middle school and kept all these years lent me this book about eight years ago. She'd loved it, and none of the libraries around us had it, so I got to borrow her well-loved copy. Since then I've recommended it to other friends, read the rest of the series, and read the new books Maria V. Snyder created as a second series. This book was my gateway from middle school into YA fantasy, and I've re-read it many times since.
10.) People of the Book by Geraldine Brooks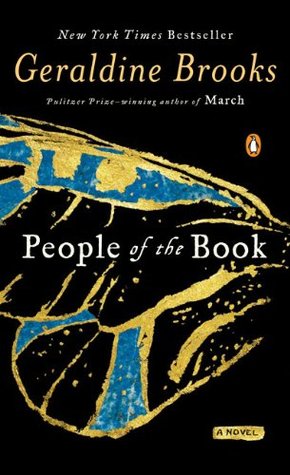 The Story: The best school-assigned book I've ever read. Thanks to my wonderful AP English teacher for this summer homework!
—–
I've been missing in action for a while on this blog for many months, busy with high school graduation and a summer of travel, but I'm taking a gap semester, so I have a few months to write some final posts here! More to come… Gwen.