Kate's Thumbs-Down Thursday
Here is a list of 3 of my top least favorite books, with (very) quick comments about why I didn't enjoy them as much as I thought I would. I did finish all of these books, even though I didn't love them.
I Funny by James Patterson
Description: Jamie Grimm is a middle schooler on a mission: he wants to become the world's greatest standup comedian–even if he doesn't have a lot to laugh about these days. He's new in town and stuck living with his aunt, uncle, and their evil son Stevie, a bully who doesn't let Jamie's wheelchair stop him from messing with Jamie as much as possible. But Jamie doesn't let his situation get him down. When his Uncle Frankie mentions a contest called The Planet's Funniest Kid Comic, Jamie knows he has to enter. But are the judges only rewarding him out of pity because of his wheelchair, like Stevie suggests? Will Jamie ever share the secret of his troubled past instead of hiding behind his comedy act?
Kate's Quick Comment: Not funny!!!!!
A Mutiny In Time by James Dashner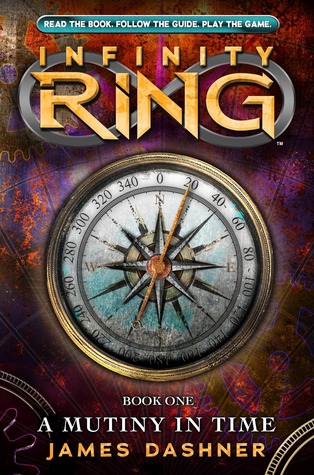 Description: When best friends Dak Smyth and Sera Froste stumble upon the secret of time travel — a hand-held device known as the Infinity Ring — they're swept up in a centuries-long secret war for the fate of mankind. Recruited by the Hystorians, a secret society that dates back to Aristotle, the kids learn that history has gone disastrously off course.Now it's up to Dak, Sera, and teenage Hystorian-in-training Riq to travel back in time to fix the Great Breaks . . . and to save Dak's missing parents while they're at it. First stop: Spain, 1492, where a sailor named Christopher Columbus is about to be thrown overboard in a deadly mutiny!
Kate's Quick Comment: Cheesy!
The Dogs Of Winter by Bobbie Pyron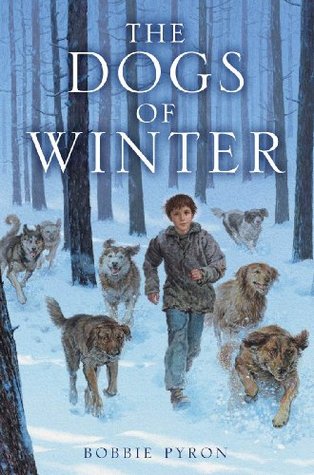 Description: When Ivan's mother disappears, he's abandoned on the streets of Moscow, with little chance to make it through the harsh winter. But help comes in an unexpected form: Ivan is adopted by a pack of dogs, and the dogs quickly become more than just his street companions: They become his family. Soon Ivan, who used to love reading fairytales, is practically living in one, as he and his pack roam the city and countryside, using their wits to find food and shelter, dodging danger, begging for coins. But Ivan can't stay hidden from the world of people forever. When help is finally offered to him, will he be able to accept it? Will he even want to?
Kate's Quick Comment: The story is a little weird and were'd the ending go? The end makes no sense!