Gwen's Quick Reviews of Recent Reads: September
Fiction:
Angels and Demons by Dan Brown
3.5 stars: Angels and Demons features not very impressive prose, but does have an engaging, fast-paced plot. Additionally, it is rather unbelievable the number of miraculous near-death experiences the main character suffers (this book certainly gives the impression it's rather easy to trick a professional murderer into thinking they've already killed you). I did like this book enough to give the second one, The Da Vinci Code, a try, mostly because I love the historical and mystery genre mixed in this way.
The Time Traveler's Wife by Audrey Niffenegger
5 stars: Ah, the amazing fantastical romance in The Time Traveler's Wife. It did not disappoint the second time through. See my previous review for all my amazing impressions of this book.
Non Fiction:
I Am Malala by Malala Yousafzai
5 stars: Boy is this book powerful! Highly recommended for anyone interested in the topics of Middle Eastern conflict, Islam, girls' education, etc., or even those who aren't currently! I can't even remember what drew me to listening to the audiobook of this book, but I am very glad I did, as I not only learned about these topics but learned a higher appreciation for them as well.
It's Even Worse Than it Looks by Thomas E. Mann and Norman J. Ornstein
4 stars: Although I read this book as summer reading for my AP Government class, I really enjoyed the organized structure, clear explanations (even for someone who is diving completely headfirst into an unknown world of politics), and strong messages. I look forward to re-reading it next summer at the end of this course, with a much more complete understanding of the important issues and solutions but forward by these two authors.
Classics:
The Metamorphosis by Franz Kafka
3 stars: I certainly won't be the first person to call this book strange. Although I can't say I didn't enjoy reading it, I most certainly wouldn't have read it on my own, and don't plan on reading it again for pleasure. I also read In the Penal Colony in my AP English class, and although the creepiness element certainly didn't disappear, I did enjoy the story much more.
Dubliners by James Joyce
4 stars: I had a lot of fun close-reading this book, and taking notes on all the linguistic devices and thematic elements. My copy of the book is now covered in underlined passages and little notes to myself, which really show me how deeply books such as this can be read, and how much more meaning can be pulled out of it when doing so. An overall pleasant experience.
Currently Reading:
An Ember in the Ashes by Sabaa Tahir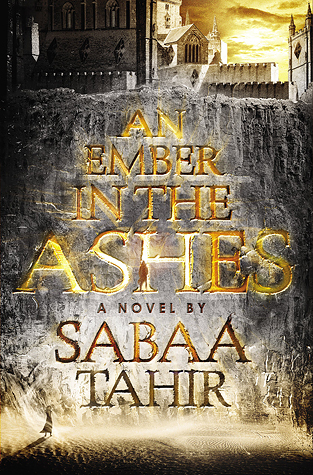 The Da Vinci Code by Dan Brown