Waiting on Wednesday #20: Winter by Marissa Meyer
Waiting on Wednesday is a weekly event hosted at Breaking the Spine that spotlights upcoming releases that we're eagerly anticipating. I created the image above from a photo I took, and any other blog may use it if they link back to Gwen & Kate's Library!
Winter by Marissa Meyer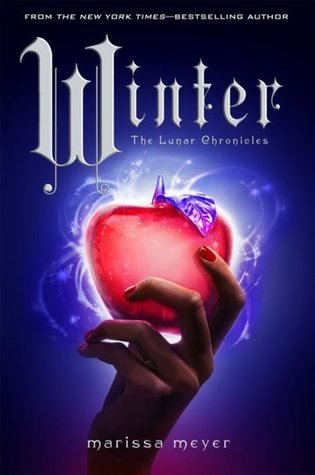 Series: The Lunar Chronicles, Book 4
Genres: Young Adult, Science Fiction, Romance, Retold Fairy Tales
Description:
Here is the stunning conclusion to the national bestselling Lunar Chronicles, inspired by Snow White.
When Princess Winter was thirteen, the rumor around the Lunar court was that her glamour would soon be even more breathtaking than that of her stepmother, Queen Levana. In a fit of jealousy, Levana disfigured Winter. Four years later, Winter has sworn off the use of her glamour altogether. Despite her scars, Winter's natural beauty, her grace, and her gentleness are winning admiration from the Lunar people that no amount of mind-control could achieve.
Winter despises her stepmother, but has never dreamed of standing up to her. That is, until she realizes that she may be the only one with the power to confront the queen.
Can Cinder, Prince Kai, Scarlet, Wolf, Cress, Thorne, Princess Winter, and the palace guard Jacin find their happily ever afters? Fans will LOVE this amazing conclusion to the series.
Gwen's Comments: Although I still haven't read Fairest (high up on my to-read list though!!), I can't wait for the conclusion to this fantastic series!!!
Publication Date: November 10th, 2015