Top Ten Tuesday #27: Top Ten Everything!
Top Ten Tuesday is an original feature/weekly meme created at The Broke and the Bookish blog. This week's theme is Freebie! So since I am a very indecisive person and couldn't pick just one topic, I am doing ten different topics and just highlighting my number one favorite in each category! Enjoy!
1.) Top Favorite Word: Defenestrate: noun the action of throwing someone or something out of a window. From the Latin de "down from" and fenestra "window."
2.) Top Childhood Favorite Book: Half Magic by Edward Eager: My teacher began reading this to my class in second grade, but never finished it before I moved that year. I remember needing to find out what had happened even in the confusion of moving, and since it has become one of my favorite books to re-read to myself and the children I babysit.
3.) Top Book I'll Never Read: City of Bones by Cassandra Clare: I started it once. Twilight could be considered literature in comparison. (It's just really not my type. I should have guessed that from the zoomed in picture of a muscled male chest on the cover but oh well.)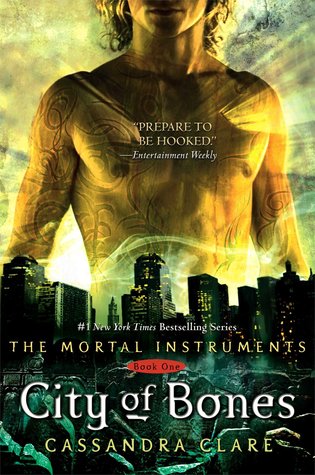 4.) Top Book I Had to Buy… But Is Still Sitting on My Shelf: Touch of Power by Maria V. Snyder. Gah I really need to read this book. She's one of my favorite authors but I've only ever read her Poison Study series.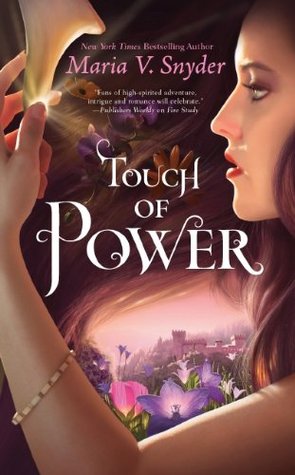 5.) Top Book I Want to See Made Into A Movie: Graceling by Kristin Cashore: This book is made for the screens why won't they (you know, "they") make it please please please?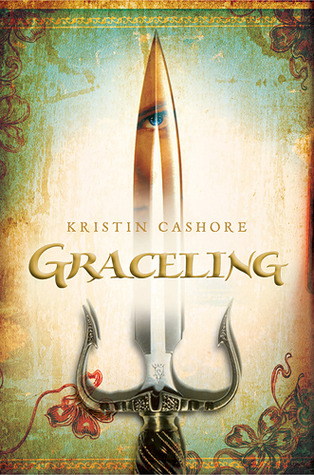 6.) Top Book I Am So Thankful Was Recommended to Me: The Thirteenth Tale by Diane Setterfield: Thank you thank you thank you Lydia for this recommendation! Not only has this become one of my favorite books, but I also recently won a Speech Tournament by reading a selection from this book! I owe you one. Moonwalking With Einstein by Joshua Foer and The Time Traveler's Wife by Audrey Niffenegger were amazing too.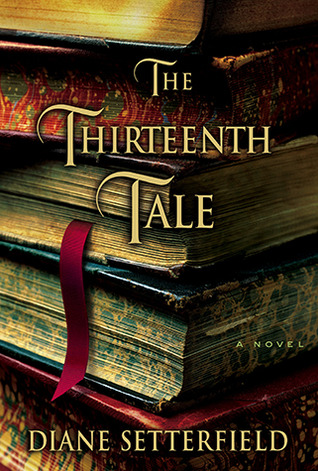 7.) Top Series I Never Finished But Always Meant To: The Kronos Chronicles by Marie Rutkoski: This book is staring at me from my shelf but I know I'll never read it. Maybe when my kids are in middle school. I loved this series a few years ago and read The Cabinet of Wonders at least four times, but I never actually got to concluding the series and now I suppose I've just gotten too old.
8.) Top Book My Dad Is Really Pressuring Me To Read So Much In Fact That He Bought It For Me As A Gift: The Hitchhiker's Guide to the Galaxy by Douglas Adams: I think I'll read it. Eventually.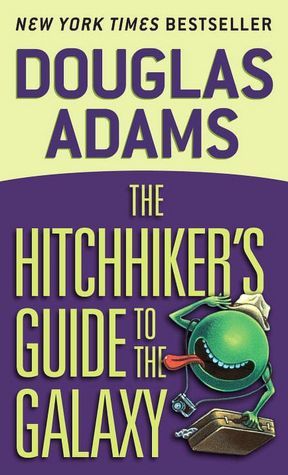 9.) Top Favorite School-Assigned Book: 1984 by George Orwell: The best part was how excited my teacher was about it! Kind of creepy too actually…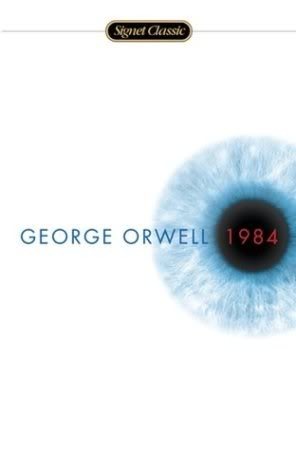 10.) Top Book That Has Taken Me Month To Finish And I'm Still Working On It But I Really Like It And I Will Finish It Someday!: Guns, Germs, and Steel by Jared Diamond: This is one of my favorite times in history and I love learning about it but the book is so hard to carry around and balance with reading fiction on the side.
What is your top anything? Fellow bloggers, what did you choose for your Top Ten Freebie?