Waiting on Wednesday #14: An Ember in the Ashes by Sabaa Tahir
Waiting on Wednesday is a weekly event hosted at Breaking the Spine that spotlights upcoming releases that we're eagerly anticipating. I created the image above from a photo I took, and any other blog may use it if they link back to Gwen & Kate's Library!
An Ember in the Ashes by Sabaa Tahir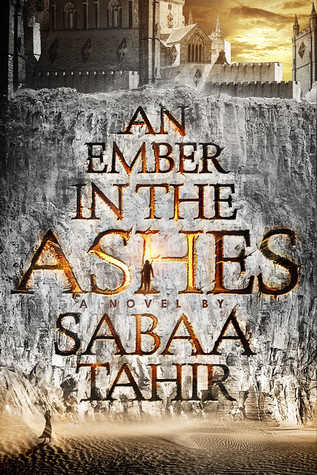 Series: None!
Genres: Young Adult, High Fantasy, Romance
Description:
Set in a terrifyingly brutal Rome-like world, An Ember in the Ashes is an epic fantasy debut about an orphan fighting for her family and a soldier fighting for his freedom. It's a story that's literally burning to be told.
LAIA is a Scholar living under the iron-fisted rule of the Martial Empire. When her brother is arrested for treason, Laia goes undercover as a slave at the empire's greatest military academy in exchange for assistance from rebel Scholars who claim that they will help to save her brother from execution.
ELIAS is the academy's finest soldier— and secretly, its most unwilling. Elias is considering deserting the military, but before he can, he's ordered to participate in a ruthless contest to choose the next Martial emperor.
When Laia and Elias's paths cross at the academy, they find that their destinies are more intertwined than either could have imagined and that their choices will change the future of the empire itself.
Vow your blood and body to the empire.
Keep your heart for yourself.
Gwen's Comments: High fantasy with romance? A Rome-like world? Sign me up! Ashes, along with heirs, seem to be an increasingly popular title keyword. Anyway, I know nothing about this book other than that it looks fantastic (that cover is amazing–I notice a new cool detail every time I examine it!) and it's on my to-read list!
Publication Date: April 28th, 2015
Has anyone read the ARC yet, or have any information about this book? What do you think — does it look good?