Gwen & Kate's Library: Post Number 100! (With 100 Random Bookish Things)
This is Gwen & Kate's Library's 100th post! Thank you so much readers for all your fantastic comments, likes, follows, and general support! In celebration, we will now present our faithful audience with 100 random, book-related "things," in no particular order. This list includes book-related images, comics, recommendations, quotes, words, poems, etc, etc (with many links leading to more information and amazing bookish things)! Let the bibliography of two bibliophiles begin!
1. Book Print
2. Book Scented Candles! (etsy.com) – With scents including Old Books, Dumbledore's Office (and many other Harry Potter-related scents), Bookstore, Sherlock's Study, Oxford Library, Trashy Romance Novel, and many more!
3. Amazing Website: SYNC! Offers two free audiobook downloads with a similar theme (one YA book, one classic) every week of the summer until August 13th. This week's selection is Torn from Troy by Patrick Bowman and Peter and the Starcatchers by Dave Barry & Ridley Pearson.
4. The Reading Room at La Sorbonne – Paris, France
5. Book Plant
6. FREADOM
7. Did you know… the word book-bosomed was coined by Scottish novelist and poet Sir Walter Scott in his poem The Lay of the Last Minstrel to describe someone who carries a book around at all times, hugging it to their bosom.
8. You Fell Asleep Here Bookmark
9. Book Hangover
10. Required Summer Reading by Grant Snider
11. A Cup of Books
12. C.S. Lewis
"You can never get a cup of tea large enough or a book long enough to suit me"
13. Five Facts About Reading
14. Books are Proof…
15. Book Bed!
16. Books Comic by zenpencils.com
17.  The University of Salamanca Library – Salamanca, Spain
18. The Psychology of Abandonment
19. Kate in the Summer
20. Book Art
21. Ranting About Books with the Vlogbrothers (John and Hank Green!)
22. Pristine Pages or Notes in the Margin? (For me, it depends on the type of book – I love to mark up my non fiction books, but brand new fiction books should be pristine)
23. The Best YA Novel of ALL TIME (Entertainment Weekly)
24. What Should I Read Next? (whatshouldireadnext.com) is a fantastic site for book recommendations. You type in a book title, click the popup, and receive a huge list of books with similar themes, genres, etc. Give it a try!
26. Little Guy Bookend
27. Something of the Things that will be Added to the Movie Version of Your Novel by  Tom Gauld
28. Book Pain Syndrome
29. Bookmobile
30. Cicero
"If you have a garden and a library, you have everything you need."
31. Adorably Cosy Bookstore: Shakespeare and Company – Paris, France
32. Crafty Ways to Cover a Book or Textbook (tipnut.com)
33. Better Bookshelves by Grant Snider
34. To Make a Quote Stand Out: Beautiful Vandalism
35. Notes on the Art of Poetry by Dylan Thomas (more poems here)
"I could never have dreamt that there were such goings-on
in the world between the covers of books,
such sandstorms and ice blasts of words,,,
such staggering peace, such enormous laughter,
such and so many blinding bright lights,, ,
splashing all over the pages
in a million bits and pieces
all of which were words, words, words,
and each of which were alive forever
in its own delight and glory and oddity and light."
36. The Periodic Table of Epic Reads (epicreads.com)
37. Test Your Reading Speed Here (Staples Reading Test)
38. You Can't Buy Happiness…
39. Origami Heart Bookmark How-To
40. Recommendation: Crown Duel and Court Duel by Sherwood Smith (Because I can't write a single post without praising these books)
41. How to Make a New Journal Out of an Old Book (bakingandlife.wordpress.com)
Version 2: Upcycled Book Journals (www.rookno17.com)
42. Someone Should…
43. Did you know… Charles Dickens 's book A Tale of Two Cities is the biggest-selling book in the English language with about 200 million copies sold in the last 150-odd years.
44. I Would be Most Content…
45. Book Necklace!
46. Kazu Kibuishi's Stunning Harry Potter Cover Art:
47. One Must Always…
48. Free Antique Printable Bookmarks
49. Hidden Images in the Pages of Books:
50. 17 Books to Read if You Liked The Fault in Our Stars (BuzzFeed)
51. Beautiful Garden Bookstore: Libreria el Pendulo – Mexico City, Mexico
52. Dr. Seuss
"I like nonsense, it wakes up the brain cells. Fantasy is a necessary ingredient in living."
53. Understanding Poetry by Grant Snider
54. Recommendation: The Story of Mankind by Hendrik Willem Van Loon – Essentially a history book for kids, written in easy prose with illustrations, but addressing all of human history in just 280 pages. On my to-read list!
55. Paper Passion: Perfume for Booklovers
What causes the aroma of old books?
56. A Literary Wedding
57. Book Map: A street map made from the titles of over 600 books from the history of English Literature!
58. 25 Series to Read if You Love the Hunger Games (www.2busybrunettes.com)
59. Humorous Classic Book Matchboxes (etsy.com)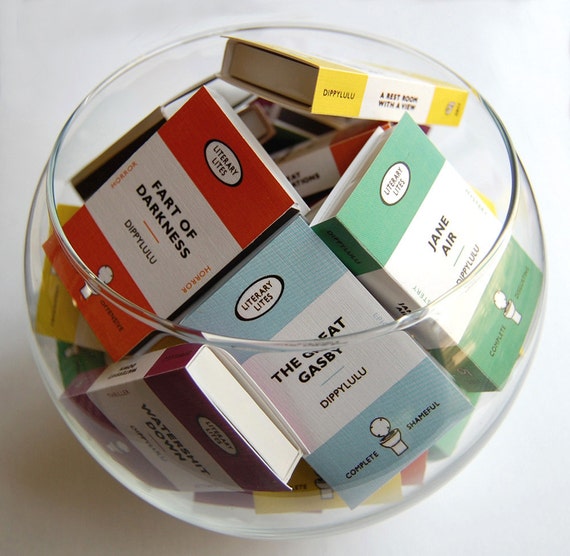 60. Top 10 Most Read Books In the World
61. Book Page Pendants – I've always wanted to do this!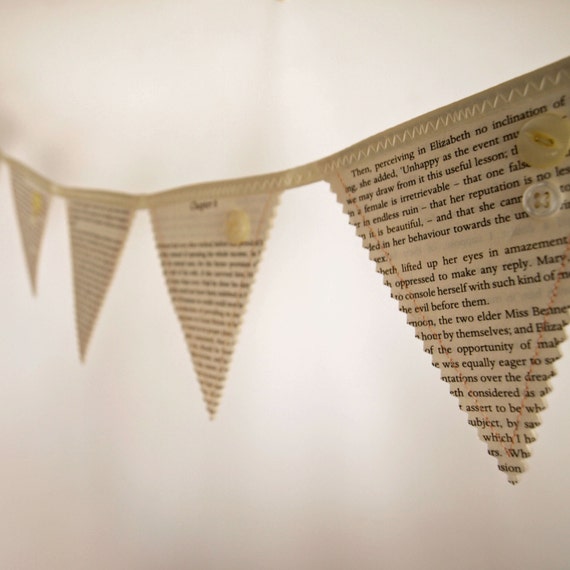 62. Beautiful Bookstore
63. The fear of long words is hippopotomonstrosesquipedaliophobia, and people who are fond of using long words are described as sesquipedalian, which comes from the Latin for "a foot and a half." [source]
64. 25 YA Books for Game of Thrones Fans (epicreads.com) – (or fans of the fantasy genre in general!)
65. A Book-Style Tissue Box
66. Cute Reading
67. Test Your Vocabulary Here (testyourvocab.com)
68. Recommendation: The Epic of Gilgamesh, the world's first work of literature, hailing from Mesopotamia and dating to the 18th century BCE.
69. Colorful Book Spines
70. Adorable Sprout Bookmarks
71. Bookshelf
72. Television by Roald Dahl
The most important thing we've learned,
So far as children are concerned,
Is never, NEVER, NEVER let
Them near your television set —
Or better still, just don't install
The idiotic thing at all.
In almost every house we've been,
We've watched them gaping at the screen.
They loll and slop and lounge about,
And stare until their eyes pop out.
(Last week in someone's place we saw
A dozen eyeballs on the floor.)
They sit and stare and stare and sit
Until they're hypnotised by it,
Until they're absolutely drunk
With all that shocking ghastly junk.
Oh yes, we know it keeps them still,
They don't climb out the window sill,
They never fight or kick or punch,
They leave you free to cook the lunch
And wash the dishes in the sink —
But did you ever stop to think,
To wonder just exactly what
This does to your beloved tot?
IT ROTS THE SENSE IN THE HEAD!
IT KILLS IMAGINATION DEAD!
IT CLOGS AND CLUTTERS UP THE MIND!
IT MAKES A CHILD SO DULL AND BLIND
HE CAN NO LONGER UNDERSTAND
A FANTASY, A FAIRYLAND!
HIS BRAIN BECOMES AS SOFT AS CHEESE!
HIS POWERS OF THINKING RUST AND FREEZE!
HE CANNOT THINK — HE ONLY SEES!
'All right!' you'll cry. 'All right!' you'll say,
'But if we take the set away,
What shall we do to entertain
Our darling children? Please explain!'
We'll answer this by asking you,
'What used the darling ones to do?
'How used they keep themselves contented
Before this monster was invented?'
Have you forgotten? Don't you know?
We'll say it very loud and slow:
THEY … USED … TO … READ! They'd READ and READ,
AND READ and READ, and then proceed
To READ some more. Great Scott! Gadzooks!
One half their lives was reading books!
The nursery shelves held books galore!
Books cluttered up the nursery floor!
And in the bedroom, by the bed,
More books were waiting to be read!
Such wondrous, fine, fantastic tales
Of dragons, gypsies, queens, and whales
And treasure isles, and distant shores
Where smugglers rowed with muffled oars,
And pirates wearing purple pants,
And sailing ships and elephants,
And cannibals crouching 'round the pot,
Stirring away at something hot.
(It smells so good, what can it be?
Good gracious, it's Penelope.)
The younger ones had Beatrix Potter
With Mr. Tod, the dirty rotter,
And Squirrel Nutkin, Pigling Bland,
And Mrs. Tiggy-Winkle and-
Just How The Camel Got His Hump,
And How the Monkey Lost His Rump,
And Mr. Toad, and bless my soul,
There's Mr. Rat and Mr. Mole-
Oh, books, what books they used to know,
Those children living long ago!
So please, oh please, we beg, we pray,
Go throw your TV set away,
And in its place you can install
A lovely bookshelf on the wall.
Then fill the shelves with lots of books,
Ignoring all the dirty looks,
The screams and yells, the bites and kicks,
And children hitting you with sticks-
Fear not, because we promise you
That, in about a week or two
Of having nothing else to do,
They'll now begin to feel the need
Of having something to read.
And once they start — oh boy, oh boy!
You watch the slowly growing joy
That fills their hearts. They'll grow so keen
They'll wonder what they'd ever seen
In that ridiculous machine,
That nauseating, foul, unclean,
Repulsive television screen!
And later, each and every kid
Will love you more for what you did.
73. Miniature Charlotte Bronte Books: When Charlotte Bronte was thirteen, she and her brother Branwell made a series of tiny books, "Measuring less than 1 inch by 2 inches, the books were made from scraps of paper and constructed by hand. Despite their diminutive size, the books contained big adventures, written in ink in careful script."
74. 25 Young Adult Books for Adults (epicreads.com)
75. Cute Book Nook
76. Asking a Bookworm…
77. Shadow and Bone by Leigh Bardugo Book Trailer – One of my favorite book trailers!
78. Books vs. E-books
79. Old Book Spines
80. Personal Library Kit – I have something like this and it's amazing!
81. That Moment…
82. Lacy Bookmarks from Old Dictionary Pages
83. You're All Just Jealous of my Jetpack by Tom Gauld
84. Literary Cakes (Edgar Allen Poe)
85. Styles of Writing by Grant Snider
86. 25 Standalone Books to Read… (bookrevels.wordpress.com)
87. Beautiful Illustrations from the Famous Old Book of Kells
88. Short Story by Tom Gauld
89. Too many books…
90. Jorge Luis Borges
"I have always imagined that Paradise will be a kind of library."
91. Which Classical Character Are You? Quiz from Oxford Dictionaries (I'm Penelope)
92. Beautiful Bookshelf
93. An amphigouri is a piece of nonsense verse [source], which Edward Gorey cleverly used in the title of his fantastically nonsensical and slightly gory (another pun) book Amphigorey, which I highly recommend.
94.  My Library by Tom Gauld
95. 32 Popular Book Club Novels
96. I Cannot Live…
97. Magazine Page Art
98. Antique Style Free Printable Bookmarks:
99. Beautiful Old Classics
100! Our Own Beautiful Library!