Top Ten Tuesday #3: Book Classics
Top Ten Tuesday is an original feature/weekly meme created at The Broke and the Bookish blog. This week's theme is Top Ten Classic Books I Like/Dislike/Want to Read/etc. I chose to make two lists: My Top 5 Favorite Classics and my Top 5 Classics I Want to Read, both counting down to number 1!
Top 5 Favorite Classics:
5. A Tree Grows in Brooklyn by Betty Smith
The beloved American classic about a young girl's coming-of-age at the turn of the century, Betty Smith's A Tree Grows in Brooklyn is a poignant and moving tale filled with compassion and cruelty, laughter and heartache, crowded with life and people and incident. The story of young, sensitive, and idealistic Francie Nolan and her bittersweet formative years in the slums of Williamsburg has enchanted and inspired millions of readers for more than sixty years. By turns overwhelming, sublime, heartbreaking, and uplifting, the daily experiences of the unforgettable Nolans are raw with honesty and tenderly threaded with family connectedness — in a work of literary art that brilliantly captures a unique time and place as well as incredibly rich moments of universal experience.
4. The Hobbit by J.R.R. Tolkien
"Smaug certainly looked fast asleep, when Bilbo peeped once more from the entrance. He was just about to step out on to the floor when he caught a sudden thin ray of red from under the drooping lid of Smaug's left eye. He was only pretending to be asleep! He was watching the tunnel entrance…"
Whisked away from his comfortable, unambitious life in his hobbit-hole in Bag End by Gandalf the wizard and a company of dwarves, Bilbo Baggins finds himself caught up in a plot to raid the treasure hoard of Smaug the Magnificent, a large and very dangerous dragon…
3. Island of the Blue Dolphins by Scott O'Dell
The story of a young girl stranded for years on an island off the California coast, it is based on the true story of Juana Maria, a Nicoleño Indian left alone for 18 years on San Nicolas Island in the 19th century.
2. 1984 by George Orwell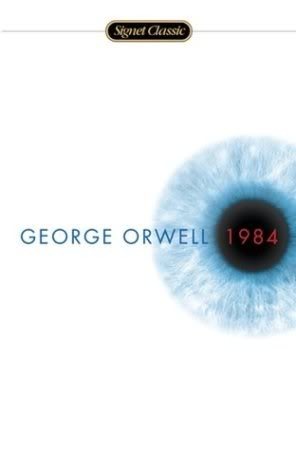 Written in 1948, 1984 was George Orwell's chilling prophecy about the future. And while 1984 has come and gone, Orwell's narrative is more timely that ever. 1984 presents a "negative utopia," that is at once a startling and haunting vision of the world—so powerful that it is completely convincing from start to finish. No one can deny the power of this novel, its hold on the imaginations of entire generations of readers, or the resiliency of its admonitions—a legacy that seems to grow, not lessen, with the passage of time.
1. To Kill A Mockingbird by Harper Lee
The unforgettable novel of a childhood in a sleepy Southern town and the crisis of conscience that rocked it, To Kill A Mockingbird became both an instant bestseller and a critical success when it was first published in 1960. It went on to win the Pulitzer Prize in 1961 and was later made into an Academy Award-winning film, also a classic. Compassionate, dramatic, and deeply moving, To Kill A Mockingbird takes readers to the roots of human behavior – to innocence and experience, kindness and cruelty, love and hatred, humor and pathos. Now with over 18 million copies in print and translated into forty languages, this regional story by a young Alabama woman claims universal appeal. Harper Lee always considered her book to be a simple love story. Today it is regarded as a masterpiece of American literature.
Top 5 Classics I Want to Read:
5. The Diary of a Young Girl by Anne Frank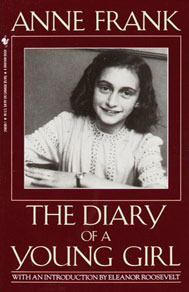 Discovered in the attic in which she spent the last years of her life, Anne Frank's remarkable diary has since become a world classic—a powerful reminder of the horrors of war and an eloquent testament to the human spirit. In 1942, with Nazis occupying Holland, a thirteen-year-old Jewish girl and her family fled their home in Amsterdam and went into hiding. For the next two years, until their whereabouts were betrayed to the Gestapo, they and another family lived cloistered in the "Secret Annexe" of an old office building. Cut off from the outside world, they faced hunger, boredom, the constant cruelties of living in confined quarters, and the ever-present threat of discovery and death. In her diary Anne Frank recorded vivid impressions of her experiences during this period. By turns thoughtful, moving, and amusing, her account offers a fascinating commentary on human courage and frailty and a compelling self-portrait of a sensitive and spirited young woman whose promise was tragically cut short.
4. I Capture the Castle by Dodie Smith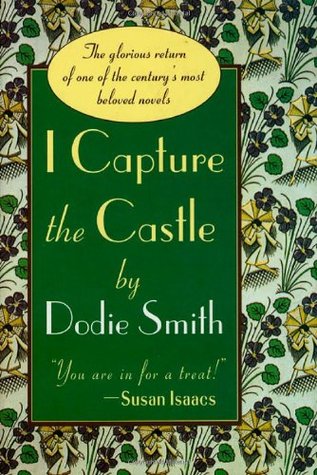 I Capture the Castle tells the story of seventeen-year-old Cassandra and her family, who live in not-so-genteel poverty in a ramshackle old English castle. Here she strives, over six turbulent months, to hone her writing skills. She fills three notebooks with sharply funny yet poignant entries. Her journals candidly chronicle the great changes that take place within the castle's walls, and her own first descent into love. By the time she pens her final entry, she has "captured the castle"– and the heart of the reader– in one of literature's most enchanting entertainments.
3. The Princess Bride by William Goldman
A tale of true love and high adventure, pirates, princesses, giants, miracles, fencing, and a frightening assortment of wild beasts – The Princess Bride is a modern storytelling classic. As Florin and Guilder teeter on the verge of war, the reluctant Princess Buttercup is devastated by the loss of her true love, kidnapped by a mercenary and his henchmen, rescued by a pirate, forced to marry Prince Humperdinck, and rescued once again by the very crew who absconded with her in the first place. In the course of this dazzling adventure, she'll meet Vizzini – the criminal philosopher who'll do anything for a bag of gold; Fezzik – the gentle giant; Inigo – the Spaniard whose steel thirsts for revenge; and Count Rugen – the evil mastermind behind it all. Foiling all their plans and jumping into their stories is Westley, Princess Buttercup's one true love and a very good friend of a very dangerous pirate.
2. Fahrenheit 451 by Ray Bradbury
The terrifyingly prophetic novel of a post-literate future. Guy Montag is a fireman. His job is to burn books, which are forbidden, being the source of all discord and unhappiness. Even so, Montag is unhappy; there is discord in his marriage. Are books hidden in his house? The Mechanical Hound of the Fire Department, armed with a lethal hypodermic, escorted by helicopters, is ready to track down those dissidents who defy society to preserve and read books. The classic dystopian novel of a post-literate future, Fahrenheit 451 stands alongside Orwell's 1984 and Huxley's Brave New World as a prophetic account of Western civilization's enslavement by the media, drugs and conformity. Bradbury's powerful and poetic prose combines with uncanny insight into the potential of technology to create a novel which, decades on from first publication, still has the power to dazzle and shock.
1. A Study in Scarlet (Sherlock Holmes) by Arthur Conan Doyle
In the debut of literature's most famous sleuth, a dead man is discovered in a bloodstained room in Brixton. The only clues are a wedding ring, a gold watch, a pocket edition of Boccaccio's Decameron, and a word scrawled in blood on the wall. With this investigation begins the partnership of Sherlock Holmes and Dr. Watson. Their search for the murderer uncovers a story of love and revenge-and heralds a franchise of detective mysteries starring the formidable Holmes.
*Bonus: A Room With A View by E.M. Forster
One of E. M. Forster's most celebrated novels, A Room With a View is the story of a young English middle-class girl, Lucy Honeychurch. While vacationing in Italy, Lucy meets and is wooed by two gentlemen, George Emerson and Cecil Vyse. After turning down Cecil Vyse's marriage proposals twice Lucy finally accepts. Upon hearing of the engagement George protests and confesses his true love for Lucy. Lucy is torn between the choice of marrying Cecil, who is a more socially acceptable mate, and George who she knows will bring her true happiness. A Room With a View is a tale of classic human struggles such as the choice between social acceptance or true love.
What do you think? Do you agree with my favorites? And do you have any more recommendations for my to read list?