Gwen's Summer 2014 Genre Reading Challenge
Happy summer! Each year, I like to set a summer reading goal for myself, given more opportunity to read with the extra time. In the past I have usually done a certain number of books, and a few years ago I surpassed by goal of 50 books with 64 read in 11 weeks. This year, I want to try something new both for a goal and as my goal, and will instead explore different genres, no matter my experience with them in the past. My goal is to read at least one book in each genre below (no guarantees I will be able to read each book) by the end of summer vacation (I'm calling this the end of Labor Day weekend). The list below consists of 12 genres, each with 1-3 books listed under them. As I read them, I will provide book reviews for each, reviewing both the book and the genre. Some of these books, such as Waterfall by Lisa T. Bergren, fall into more than one genre, so I categorized it into the genre I thought fit it the best. I will be reading and reviewing more than just this list this summer, including the rest of the Bloody Jack Adventures series and the Lunar Chronicles, and if I enjoy a book on this list, I might continue with the rest of the series. This list is a rough draft, and is subject to change if I have any problems accessing these books, or am inspired by a different book during the summer. I will post this list as both a post and a page for the duration of the summer and will update it as needed. This summer challenge is based off The Cheap Reader's Reading Outside the Box Challenge, which I encourage everyone, with a blog or not, to look at and participate in. Enjoy!
Contemporary Romance:
If I Stay by Gayle Forman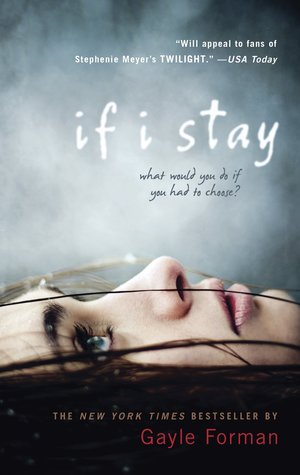 On a day that started like any other, Mia had everything: a loving family, a gorgeous, admiring boyfriend, and a bright future full of music and full of choices. In an instant, almost all of that is taken from her. Caught between life and death, between a happy past and an unknowable future, Mia spends one critical day contemplating the only decision she has left. It is the most important decision she'll ever make. Simultaneously tragic and hopeful, this is a romantic, riveting, and ultimately uplifting story about memory, music, living, dying, loving.
Anna and the French Kiss by Stephanie Perkins
Anna is looking forward to her senior year in Atlanta, where she has a great job, a loyal best friend, and a crush on the verge of becoming more. Which is why she is less than thrilled about being shipped off to boarding school in Paris–until she meets Étienne St. Clair. Smart, charming,beautiful, Étienne has it all…including a serious girlfriend. But in the City of Light, wishes have a way of coming true. Will a year of romantic near-misses end with their long-awaited French kiss?
Realistic Fiction:
Paper Towns by John Green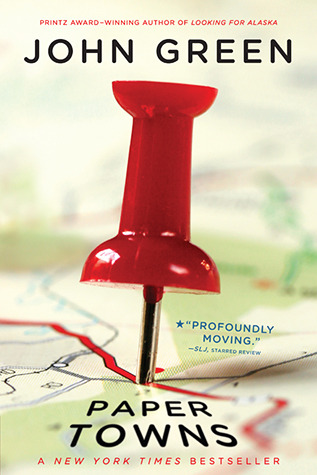 Quentin Jacobsen has spent a lifetime loving the magnificently adventurous Margo Roth Spiegelman from afar. So when she cracks open a window and climbs back into his life — dressed like a ninja and summoning him for an ingenious campaign of revenge — he follows. After their all-nighter ends and a new day breaks, Q arrives at school to discover that Margo, always an enigma, has now become a mystery. But Q soon learns that there are clues — and they're for him. Urged down a disconnected path, the closer he gets, the less Q sees of the girl he thought he knew.
The Absolutely True Diary of A Part-Time Indian by Sherman Alexie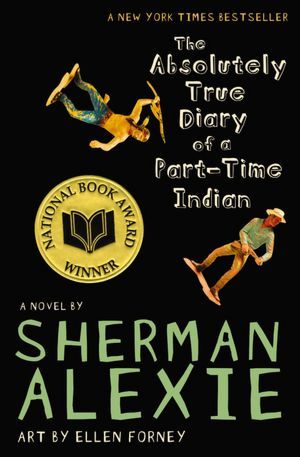 In his first book for young adults, bestselling author Sherman Alexie tells the story of Junior, a budding cartoonist growing up on the Spokane Indian Reservation. Determined to take his future into his own hands, Junior leaves his troubled school on the rez to attend an all-white farm town high school where the only other Indian is the school mascot. Heartbreaking, funny, and beautifully written, The Absolutely True Diary of a Part-Time Indian, which is based on the author's own experiences, coupled with poignant drawings by acclaimed artist Ellen Forney, that reflect the character's art, chronicles the contemporary adolescence of one Native American boy as he attempts to break away from the life he was destined to live.
Historical Fiction:
Mary, Bloody Mary by Carolyn Meyer
The story of Mary Tudor's childhood is a classic fairy tale: A princess who is to inherit the throne of England is separated from her mother; abused by an evil stepmother who has enchanted her father; stripped of her title; and forced to care for her baby stepsister, who inherits Mary's rights to the throne. Believe it or not, it's all true. Told in the voice of the young Mary, this novel explores the history and intrigue of the dramatic rule of Henry VIII, his outrageous affair with and marriage to the bewitching Anne Boleyn, and the consequences of that relationship for his firstborn daughter. Carolyn Meyer has written a compassionate historical novel about love and loss, jealousy and fear – and a girl's struggle with forces far beyond her control.
The Ring and the Crown by Melissa de la Cruz
Princess Marie-Victoria, heir to the Lily Throne, and Aelwyn Myrddn, bastard daughter of the Mage of England, grew up together. But who will rule, and who will serve? Quiet and gentle, Marie has never lived up to the ambitions of her mother, Queen Eleanor the Second, Supreme Ruler of the Franco-British Empire. With the help of her Head Merlin, Emrys, Eleanor has maintained her stranglehold on the world's only source of magic. She rules the most powerful empire the world has ever seen. But even with the aid of Emrys' magic, Eleanor's extended lifespan is nearing its end. The princess must marry and produce an heir or the Empire will be vulnerable to its greatest enemy, Prussia. The two kingdoms must unite to end the war, and the only solution is a match between Marie and Prince Leopold VII, heir to the Prussian throne. But Marie has always loved Gill, her childhood friend and soldier of the Queen's Guard. Together, Marie and Aelwyn, a powerful magician in her own right, come up with a plan. Aelwyn will take on Marie's face, allowing the princess to escape with Gill and live the quiet life she's always wanted. And Aelwyn will get what she's always dreamed of–the chance to rule. But the court intrigue and hunger for power in Lenoran England run deeper than anyone could imagine. In the end, there is only rule that matters in Eleanor's court: trust no one.
Tsarina by J. Nelle Patrick
Natalya knows a secret. A magical Faberge egg glows within the walls of Russia's Winter Palace. It holds a power rooted in the land and stolen from the mystics. A power that promises a life of love for her and Alexei Romanov. Power, that, in the right hands, can save her way of life. But it's not in the right hands.
Fantasy:
Falling Kingdoms by Morgan Rhodes
In a land where magic has been forgotten but peace has reigned for centuries, a deadly unrest is simmering. Three kingdoms grapple for power—brutally transforming their subjects' lives in the process. Amidst betrayals, bargains, and battles, four young people find their fates forever intertwined:
Cleo: A princess raised in luxury must embark on a rough and treacherous journey into enemy territory in search of a magic long thought extinct.
Jonas: Enraged at injustice, a rebel lashes out against the forces of oppression that have kept his country impoverished—and finds himself the leader of a people's revolution centuries in the making.
Lucia: A girl adopted at birth into a royal family discovers the truth about her past—and the supernatural legacy she is destined to wield.
Magnus: Bred for aggression and trained to conquer, a firstborn son begins to realize that the heart can be more lethal than the sword…
The only outcome that's certain is that kingdoms will fall. Who will emerge triumphant when all they know has collapsed?
Eon by Alison Goodman
Swordplay, dragon magic–and a hero with a desperate secret. Twelve-year-old Eon has been in training for years. His intensive study of Dragon Magic, based on East Asian astrology, involves two kinds of skills: sword-work and magical aptitude. He and his master hope that he will be chosen as a Dragoneye–an apprentice to one of the twelve energy dragons of good fortune. But Eon has a dangerous secret. He is actually Eona, a sixteen-year-old girl who has been masquerading as a boy for the chance to become a Dragoneye. Females are forbidden to use Dragon Magic; if anyone discovers she has been hiding in plain sight, her death is assured. When Eon's secret threatens to come to light, she and her allies are plunged into grave danger and a deadly struggle for the Imperial throne. Eon must find the strength and inner power to battle those who want to take her magic… and her life.
A Curse Dark as Gold by Elizabeth C. Bunce
Charlotte Miller has always scoffed at talk of a curse on her family's woolen mill, which holds her beloved small town together. But after her father's death, the bad luck piles up: departing workers, impossible debts, an overbearing uncle. Then a stranger named Jack Spinner offers a tempting proposition: He can turn straw into gold thread, for the small price of her mother's ring. As Charlotte is drawn deeper into her bargains with Spinner-and a romance with the local banker-she must unravel the truth of the curse on the mill and save the community she's always called home.
Dystopia:
Legend by Marie Lu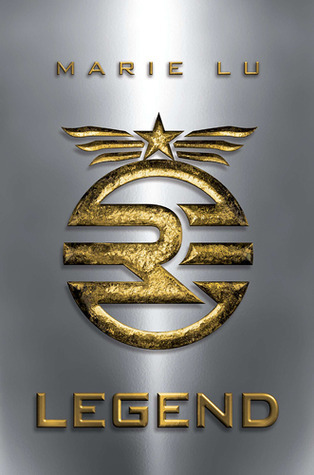 What was once the western United States is now home to the Republic, a nation perpetually at war with its neighbors. Born into an elite family in one of the Republic's wealthiest districts, fifteen-year-old June is a prodigy being groomed for success in the Republic's highest military circles. Born into the slums, fifteen-year-old Day is the country's most wanted criminal. But his motives may not be as malicious as they seem. From very different worlds, June and Day have no reason to cross paths – until the day June's brother, Metias, is murdered and Day becomes the prime suspect. Caught in the ultimate game of cat and mouse, Day is in a race for his family's survival, while June seeks to avenge Metias's death. But in a shocking turn of events, the two uncover the truth of what has really brought them together, and the sinister lengths their country will go to keep its secrets. Full of nonstop action, suspense, and romance, this novel is sure to move readers as much as it thrills.
The Maze Runner by James Dashner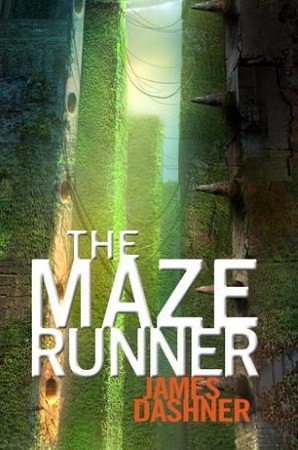 "If you ain't scared, you ain't human." When Thomas wakes up in the lift, the only thing he can remember is his name. He's surrounded by strangers–boys whose memories are also gone. Outside the towering stone walls that surround the Glade is a limitless, ever-changing maze. It's the only way out–and no one's ever made it through alive. Then a girl arrives. The first girl ever. And the message she delivers is terrifying.
Dangerous by Shannon Hale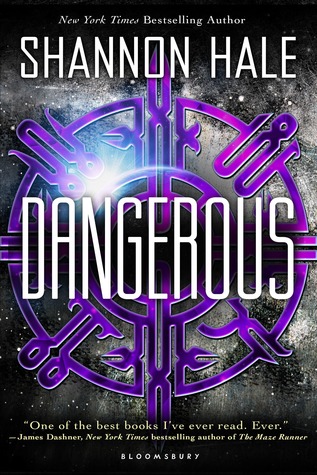 Maisie Danger Brown just wanted to get away from home for a bit, see something new. She never intended to fall in love. And she never imagined stumbling into a frightening plot that kills her friends and just might kill her, too. A plot that is already changing life on Earth as we know it. There's no going back. She is the only thing standing between danger and annihilation. From NY Times bestselling author Shannon Hale comes a novel that asks, how far would you go to save the ones you love? And how far would you go to save everyone else?
Paranormal:
The Archived by Victoria Schwab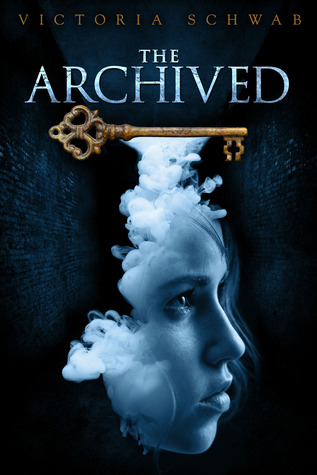 Imagine a place where the dead rest on shelves like books. Each body has a story to tell, a life seen in pictures that only Librarians can read. The dead are called Histories, and the vast realm in which they rest is the Archive. Da first brought Mackenzie Bishop here four years ago, when she was twelve years old, frightened but determined to prove herself. Now Da is dead, and Mac has grown into what she once was, a ruthless Keeper, tasked with stopping often—violent Histories from waking up and getting out. Because of her job, she lies to the people she loves, and she knows fear for what it is: a useful tool for staying alive. Being a Keeper isn't just dangerous—it's a constant reminder of those Mac has lost. Da's death was hard enough, but now her little brother is gone too. Mac starts to wonder about the boundary between living and dying, sleeping and waking. In the Archive, the dead must never be disturbed. And yet, someone is deliberately altering Histories, erasing essential chapters. Unless Mac can piece together what remains, the Archive itself might crumble and fall. In this haunting, richly imagined novel, Victoria Schwab reveals the thin lines between past and present, love and pain, trust and deceit, unbearable loss and hard-won redemption.
Monstrous Beauty by Elizabeth Fama
Fierce, seductive mermaid Syrenka falls in love with Ezra, a young naturalist. When she abandons her life underwater for a chance at happiness on land, she is unaware that this decision comes with horrific and deadly consequences. Almost one hundred forty years later, seventeen-year-old Hester meets a mysterious stranger named Ezra and feels overwhelmingly, inexplicably drawn to him. For generations, love has resulted in death for the women in her family. Is it an undiagnosed genetic defect . . . or a curse? With Ezra's help, Hester investigates her family's strange, sad history. The answers she seeks are waiting in the graveyard, the crypt, and at the bottom of the ocean—but powerful forces will do anything to keep her from uncovering her connection to Syrenka and to the tragedy of so long ago.
Middle Grade:
The False Prince, The Runaway King, The Shadow Throne (The Ascendance Trilogy) by Jennifer A. Nielsen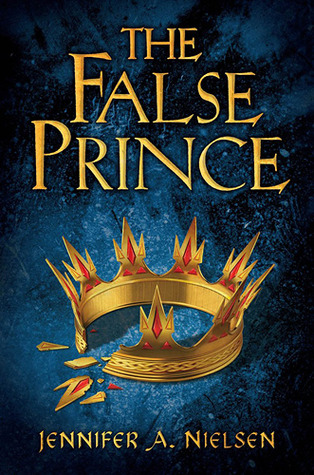 The False Prince is the thrilling first book in a brand-new trilogy filled with danger and deceit and hidden identities that will have readers rushing breathlessly to the end. In a discontent kingdom, civil war is brewing. To unify the divided people, Conner, a nobleman of the court, devises a cunning plan to find an impersonator of the king's long-lost son and install him as a puppet prince. Four orphans are recruited to compete for the role, including a defiant boy named Sage. Sage knows that Conner's motives are more than questionable, yet his life balances on a sword's point — he must be chosen to play the prince or he will certainly be killed. But Sage's rivals have their own agendas as well. As Sage moves from a rundown orphanage to Conner's sumptuous palace, layer upon layer of treachery and deceit unfold, until finally, a truth is revealed that, in the end, may very well prove more dangerous than all of the lies taken together. An extraordinary adventure filled with danger and action, lies and deadly truths that will have readers clinging to the edge of their seats.
The School for Good & Evil by Soman Chainani
This year, best friends Sophie and Agatha are about to discover where all the lost children go: the fabled School for Good & Evil, where ordinary boys and girls are trained to be fairy tale heroes and villains. As the most beautiful girl in Gavaldon, Sophie has dreamed of being kidnapped into an enchanted world her whole life. With her pink dresses, glass slippers, and devotion to good deeds, she knows she'll earn top marks at the School for Good and graduate a storybook princess. Meanwhile Agatha, with her shapeless black frocks, wicked pet cat, and dislike of nearly everyone, seems a natural fit for the School for Evil. But when the two girls are swept into the Endless Woods, they find their fortunes reversed—Sophie's dumped in the School for Evil to take Uglification, Death Curses, and Henchmen Training, while Agatha finds herself in the School For Good, thrust amongst handsome princes and fair maidens for classes in Princess Etiquette and Animal Communication.. But what if the mistake is actually the first clue to discovering who Sophie and Agatha really are…? The School for Good & Evil is an epic journey into a dazzling new world, where the only way out of a fairy tale is to live through one
Graphic Novel:
Blankets by Craig Thompson
Wrapped in the landscape of a blustery Wisconsin winter, Blankets explores the sibling rivalry of two brothers growing up in the isolated country, and the budding romance of two coming-of-age lovers. A tale of security and discovery, of playfulness and tragedy, of a fall from grace and the origins of faith.
American Born Chinese by Gene Luen Yang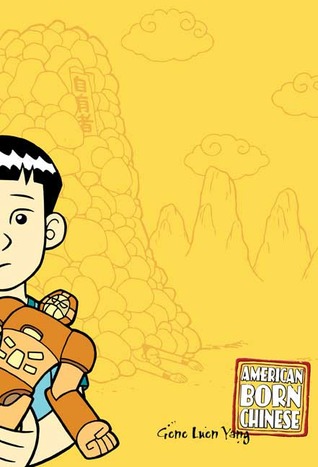 All Jin Wang wants is to fit in. When his family moves to a new neighborhood, he suddenly finds that he's the only Chinese American student at his school. Jocks and bullies pick on him constantly, and he has hardly any friends. Then, to make matters worse, he falls in love with an all-American girl… Born to rule over all the monkeys in the world, the story of the Monkey King is one of the oldest and greatest Chinese fables. Adored by his subjects, master of the arts of kung-fu, he is the most powerful monkey on earth. But the Monkey King doesn't want to be a monkey. He wants to be hailed as a god… Chin-Kee is the ultimate negative Chinese stereotype, and he's ruining his cousin Danny's life. Danny's a popular kid at school, but every year Chin-Kee comes to visit, and every year Danny has to transfer to a new school to escape the shame. This year, though, things quickly go from bad to worse… These three apparently unrelated tales come together with an unexpected twist, in a modern fable that is hilarious, poignant and action-packed. American Born Chinese is an amazing rise, all the way up to the astonishing climax–and confirms what a growing number of readers already know: Gene Yang is a major talent.
Classics:
A Study in Scarlet (Sherlock Holmes) by Arthur Conan Doyle
In the debut of literature's most famous sleuth, a dead man is discovered in a bloodstained room in Brixton. The only clues are a wedding ring, a gold watch, a pocket edition of Boccaccio's Decameron, and a word scrawled in blood on the wall. With this investigation begins the partnership of Sherlock Holmes and Dr. Watson. Their search for the murderer uncovers a story of love and revenge-and heralds a franchise of detective mysteries starring the formidable Holmes.
Lord of the Flies by William Golding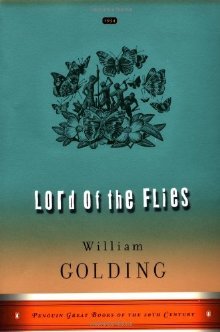 William Golding's compelling story about a group of very ordinary small boys marooned on a coral island has become a modern classic. At 1st it seems as though it's all going to be great fun; but the fun before long becomes furious and life on the island turns into a nightmare of panic and death. As ordinary standards of behavior collapse, the whole world the boys know collapses with them—the world of cricket and homework and adventure stories—and another world is revealed beneath, primitive and terrible. Lord of the Flies remains as provocative today as when it was 1st published in 1954, igniting passionate debate with its startling, brutal portrait of human nature. Tho critically acclaimed, it was largely ignored upon its initial publication. Yet soon it became a cult favorite among both students and literary critics who compared it to J.D. Salinger's The Catcher in the Rye in its influence on modern thought and literature. Labeled a parable, an allegory, a myth, a morality tale, a parody, a political treatise, even a vision of the apocalypse, Lord of the Flies has established itself as a classic.
Fahrenheit 451 by Ray Bradbury
The terrifyingly prophetic novel of a post-literate future. Guy Montag is a fireman. His job is to burn books, which are forbidden, being the source of all discord and unhappiness. Even so, Montag is unhappy; there is discord in his marriage. Are books hidden in his house? The Mechanical Hound of the Fire Department, armed with a lethal hypodermic, escorted by helicopters, is ready to track down those dissidents who defy society to preserve and read books. The classic dystopian novel of a post-literate future, Fahrenheit 451 stands alongside Orwell's 1984 and Huxley's Brave New World as a prophetic account of Western civilization's enslavement by the media, drugs and conformity. Bradbury's powerful and poetic prose combines with uncanny insight into the potential of technology to create a novel which, decades on from first publication, still has the power to dazzle and shock.
Non Fiction:
Guns, Germs and Steel by Jared Diamond
Life isn't fair–here's why: Since 1500, Europeans have, for better & worse, called the tune that the world has danced to. In Guns, Germs & Steel, Jared Diamond explains the reasons why things worked out that way. It's an elemental question. Diamond is certainly not the 1st to ask it. However, he performs a singular service by relying on scientific fact rather than specious theories of European genetic superiority. Diamond, a UCLA physiologist, suggests that the geography of Eurasia was best suited to farming, the domestication of animals and the free flow of information. The more populous cultures that developed as a result had more complex forms of government and communication, and increased resistance to disease. Finally, fragmented Europe harnessed the power of competitive innovation in ways that China didn't. (For example, the Europeans used the Chinese invention of gunpowder to create guns and subjugate the New World.) Diamond's book is complex and a bit overwhelming. But the thesis he methodically puts forth–examining the "positive feedback loop" of farming, then domestication, then population density, then innovation etc.–makes sense. Written without bias, Guns, Germs & Steel is good global history.
Personalities and Problems: Interpretive Essays in World Civilizations by Ken Wolf
Personalities And Problems is intended as a brief and inexpensive supplementary text for the first half of the World civilizations course. This text is a collection of original essays profiling men and women who have had a significant impact on their own society and the world at large. The "personalities" range from Hammurabi to Chi Minh. Rather than being mere biographical sketches, the essays take a truly cross-cultural, interdisciplinary approach: each chapter discusses the lives of two historical figures (near contemporaries) whose careers illustrate different solutions to a common problem or issues. This comparative approach will find favor among World civilization professors who typically prefer to teach the course in this manner but who are restricted to using the available main texts which discuss different nations individually,in a piecemeal and unrelated fashion. This book, unlike other texts, ties the material together for students in a lively and accessible way. Beginning of the chapter questions help students identify the key problems or issues.
Adult: 
The Bone Season by Samantha Shannon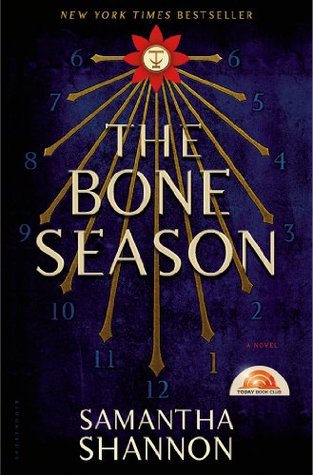 It is the year 2059. Several major world cities are under the control of a security force called Scion. Paige Mahoney works in the criminal underworld of Scion London, part of a secret cell known as the Seven Seals. The work she does is unusual: scouting for information by breaking into others' minds. Paige is a dreamwalker, a rare kind of clairvoyant, and in this world, the voyants commit treason simply by breathing. But when Paige is captured and arrested, she encounters a power more sinister even than Scion. The voyant prison is a separate city—Oxford, erased from the map two centuries ago and now controlled by a powerful, otherworldly race. These creatures, the Rephaim, value the voyants highly—as soldiers in their army. Paige is assigned to a Rephaite keeper, Warden, who will be in charge of her care and training. He is her master. Her natural enemy. But if she wants to regain her freedom, Paige will have to learn something of his mind and his own mysterious motives. The Bone Season introduces a compelling heroine—a young woman learning to harness her powers in a world where everything has been taken from her. It also introduces an extraordinary young writer, with huge ambition and a teeming imagination. Samantha Shannon has created a bold new reality in this riveting debut.
The Time Traveler's Wife by Audrey Niffenegger
Audrey Niffenegger's dazzling debut is the story of Clare, a beautiful, strong-minded art student, and Henry, an adventuresome librarian, who have known each other since Clare was six and Henry was thirty-six, and were married when Clare was twenty-three and Henry thirty-one. Impossible but true, because Henry is one of the first people diagnosed with Chrono-Displacement Disorder: his genetic clock randomly resets and he finds himself misplaced in time, pulled to moments of emotional gravity from his life, past and future. His disappearances are spontaneous and unpredictable, and lend a spectacular urgency to Clare and Henry's unconventional love story. That their attempt to live normal lives together is threatened by something they can neither prevent nor control makes their story intensely moving and entirely unforgettable.
The Thirteenth Tale by Diane Setterfield
Biographer Margaret Lea returns one night to her apartment above her father's antiquarian bookshop. On her steps she finds a letter. It is a hand-written request from one of Britain's most prolific and well-loved novelists. Vida Winter, gravely ill, wants to recount her life story before it is too late, and she wants Margaret to be the one to capture her history. The request takes Margaret by surprise — she doesn't know the author, nor has she read any of Miss Winter's dozens of novels. Late one night while pondering whether to accept the task of recording Miss Winter's personal story, Margaret begins to read her father's rare copy of Miss Winter's Thirteen Tales of Change and Desperation. She is spellbound by the stories and confused when she realizes the book only contains twelve stories. Where is the thirteenth tale? Intrigued, Margaret agrees to meet Miss Winter and act as her biographer. As Vida Winter unfolds her story, she shares with Margaret the dark family secrets that she has long kept hidden as she remembers her days at Angelfield, the now burnt-out estate that was her childhood home. Margaret carefully records Miss Winter's account and finds herself more and more deeply immersed in the strange and troubling story. Both women will have to confront their pasts and the weight of family secrets… and the ghosts that haunt them still.