Kate's 5 Abandoned Books
Here is a list of 5 books I abandoned before finishing, with very short explanations of why I didn't like them very much. ~Kate
Wonder by R.J. Palacio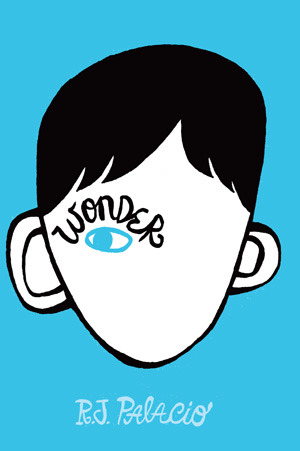 August (Auggie) Pullman was born with a facial deformity that prevented him from going to a mainstream school—until now. He's about to start 5th grade at Beecher Prep, and if you've ever been the new kid then you know how hard that can be. The thing is Auggie's just an ordinary kid, with an extraordinary face. But can he convince his new classmates that he's just like them, despite appearances?
Kate's Quick Comment: I don't really like books in this genre (modern, sick or disabled child, sad), and I think that August is a little annoying.
Rules by Cynthia Lord
Twelve-year-old Catherine just wants a normal life. Which is near impossible when you have a brother with autism and a family that revolves around his disability. She's spent years trying to teach David the rules-from "a peach is not a funny-looking apple" to "keep your pants on in public"-in order to stop his embarrassing behaviors. But the summer Catherine meets Jason, a paraplegic boy, and Kristi, the next-door friend she's always wished for, it's her own shocking behavior that turns everything upside down and forces her to ask: What is normal?
Kate's Quick Comment: Again, I don't like books in this genre very much, and Catherine is just plain bossy boss boss!
Inkspell by Cornelia Funke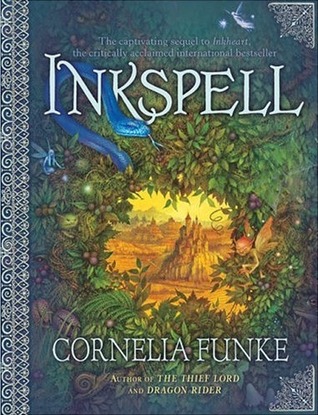 Although a year has passed, not a day goes by without Meggie thinking of Inkheart, the book whose characters became real. But for Dustfinger, the fire-eater brought into being from words, the need to return to the tale has become desperate. When he finds a crooked storyteller with the ability to read him back, Dustfinger leaves behind his young apprentice Farid and plunges into the medieval world of his past. Distraught, Farid goes in search of Meggie, and before long, both are caught inside the book, too. But the story is threatening to evolve in ways neither of them could ever have imagined.
Kate's Quick Comment: This book is sooooooooo sssssslllllllooooooowwwww!
The Children of Green Knowe by L.M. Boston
L.M. Boston's thrilling and chilling tales of Green Knowe, a haunted manor deep in an overgrown garden in the English countryside, have been entertaining readers for half a century. There are three children: Toby, who rides the majestic horse Feste; his mischievous little sister, Linnet; and their brother, Alexander, who plays the flute. The children warmly welcome Tolly to Green Knowe… even though they've been dead for centuries. But that's how everything is at Green Knowe. The ancient manor hides as many stories as it does dusty old rooms. And the master of the house is great-grandmother Oldknow, whose storytelling mizes present and past with the oldest magic in the world. (From Amazon.com)
Kate's Quick Comment: Way too young. Second graders would enjoy this book. The movie version is really good, though.
Petronella Saves Nearly Everyone by Dene Low
You would think Petronella's sixteenth birthday would be cause for celebration. After all, fashionable friends are arriving at her country estate near London, teas are being served, and her coming out party promises to be a resplendent affair. Everything is falling nicely into place, until, suddenly—it isn't. For Petronella discovers that her guardian, Uncle Augustus T. Percival, has developed a most unVictorian compulsion: He must eat bugs. Worse still, because he is her guardian, Uncle Augustus is to attend her soiree and his current state will most definitely be an embarrassment.
During the festivities, when Petronella would much rather be sharing pleasantries with handsome Lord James Sinclair (swoon), important guests are disappearing, kidnapping notes are appearing, many of the clues are insects, and Uncle Augustus is surreptitiously devouring evidence. It's more than one sixteen-year-old girl should have to deal with. But, truth be told, there is far more yet to come . .
Kate's Quick Comment: Just too weird.